Edinburgh, May 18. 1797. -Designed by J.Halliday, Caledonian Mercury Office. -Entered in Stationers Hall.
Broadsheet, 420 x 235mm. the circular border 220mm diameter.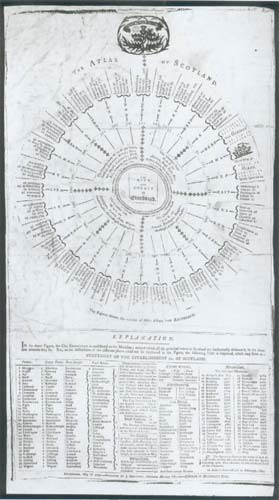 A table showing the direction of other Scottish towns and cities from Edinburgh, with distances. Underneath are tables of counties, county towns, royal burghs, circuit towns, fortifications, sea ports and mountains.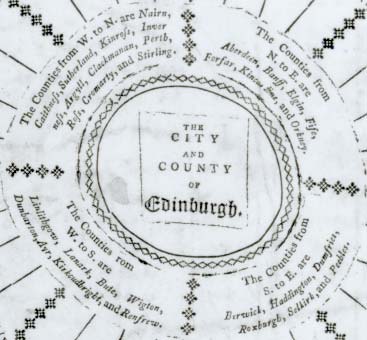 However, the actual purpose is unclear. Is it a separate issue and thus the "Atlas" itself , or was it designed to be used with a conventional atlas? The explanation does not clarify the situation:
In the above figure, the City Edinburgh is considered as the Meridian; around which all the principal towns in Scotland are horizontally delineated, in the directions they lie. But, as the directions of the different places could not be explained in the Figure, the following table is subjoined, which may serve as a STATEMENT OF THE ESTABLISHMENT &c. OF SCOTLAND.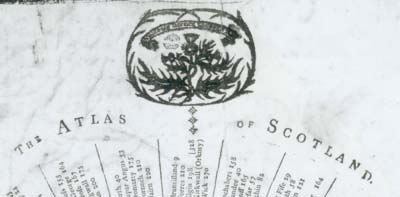 The Editor has been unable to trace an allied publication, but would be grateful for any information from our readers.